Get out of Debt Today. Stop Creditor Calls.
Stop Creditor Legal Action & Reduce your Debt Payments
Need debt advice or considering debt settlement? Before you make decisions you should speak with a trained debt counsellor. It's confidential, takes around 15 - 20 minutes and does not cost any money.
Counsellors are trained to advise you on the best course of action. They'll establish the right level of service for you, from simple clearing of bad credit history to more advanced debt reduction plans.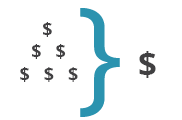 Clear debt history and reduce payments.


No more nasty phone calls from creditors

Avoid being blacklisted

Step by step support to become debt free